Building With Marketing
From groundbreaking to grand opening, Avanti can support all aspects of marketing for your high-end property development. Make a great first impressions with high quality signage for your residental and commercial properties. We can also produce sales collateral and floor plans, details of the interior build out, brochures, frosted glass vinyls and so much more.
Exterior Building Signs
When you invest in quality custom building signs, your clients and the community takes notice. From post and panel signs for the front of the building, to classy building plaques or simple but striking window lettering, we have options for your business and budget. Contact us for a consultation.
Floor Plans and Maps
There is no need for your floor plans to hide in stairwells and basements. Display them proudly in high traffic areas by turning them into works of art. Our creative team has done amazing work turning maps and floor plans into eye catching, elegant works of art. Contact us today to discuss your needs.
Marketing Collateral
Your marketing collateral is key to selling your real estate development. The Avanti team has developed some fabulous pieces–look books, sales brochures, specialty invitations, postcards–for high-end real estate developments like One Dalton and Lenox Hotel Boston. If you want nothing but the best, contact Avanti today.
| | | |
| --- | --- | --- |
| Brochures | Banners | Vinyl and Adhesive Wall Coverings |
| Construction Signage | Floors Plans | Frosted Glass Displays |
"If you are not moving forward, you are moving backward. Avanti helps keep you going with that forward momentum for your business."
Dave Fioravanti
Owner, Avanti Marketing and Development Group
"I have been working with the Avanti team for over four years. In that time, they have impressed me on every project. They deliver on time, and with great execution; which allows us to grow our business at a rapid pace!"
Denys Milan
Director, Category Management & Merchandising Global Partners LP
"Avanti's design and installation of the scrim at our job-site was nothing short of perfect!"
Debbie Collins
Director of Sales, Four Seasons Private Residences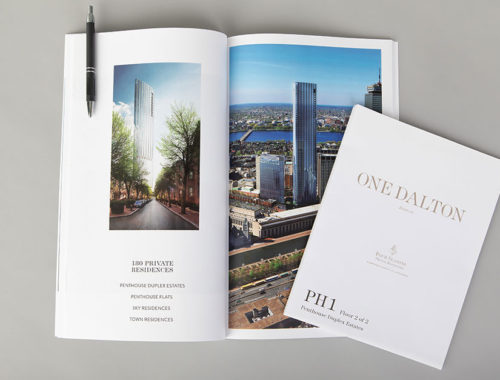 Our team's job is to show potential buyers, hotel guests, and the surrounding community what is available to them through vibrant and compelling signage and luxurious marketing collateral.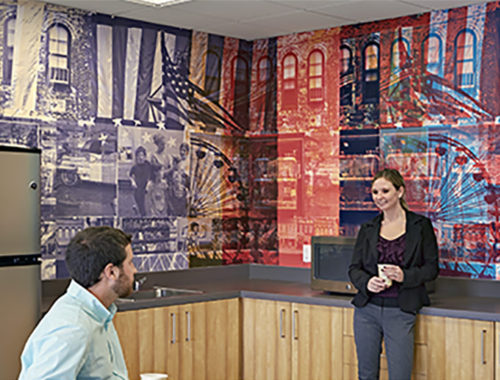 Avanti's relationship with Global Partners began in 2012. Now one of Avanti's largest clients, Avanti provides promotional signage to each of Global's independently branded gas stations.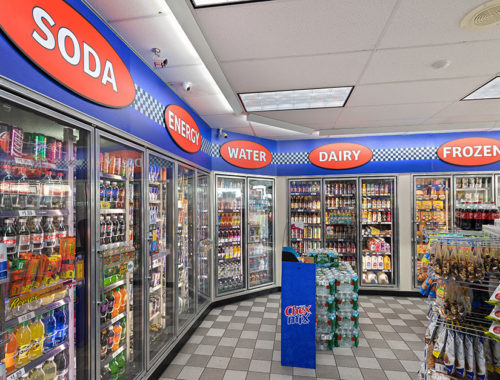 Given the magnitude of this corporate rebranding project, and needing to minimize any time the store was closed, it was a very fast turnaround from conceptualization to completion.