Pointing Your Business In The Right Direction
Avanti has the experience, skills, and retail knowledge to create point-of-purchase (POP) displays that check all the boxes (form, function, and fun). Bold, eye-catching graphics will capture the interest of shoppers and build a desired brand image. A successful POP program will win the hearts and minds of customers and ultimately sell more product.
We know from our many years of experience in the point of purchase display business that the key to a successful visual merchandising program is great design. Just ask our clients.
Banners and Flags
Catch your customer's eye before they drive by. Announce your presence and today's deals with bright, bold custom banners that can't be passed by. Avanti offers vinyl banners, retractable banners, metal pole signs, and so much more. Contact us today and talk to one of our design experts about your next campaign.
Floor Graphics & Lightbox Displays
Leave no question of what you have to offer with Avanti's custom floor graphics and lightbox displays. Direct your clientele exactly where you want them to go with colorful, professional point of purchase displays that will take your marketing to the next level. Contact us today to discuss your needs.
Counter Cards, A-Frames & Sidewalk Signs
Do your point of purchase displays need to be mobile? We have just the solution. Counter cards, counter mats, A-frames, and sidewalk signs are the perfect solution to a POP campaign on the move. Theses smaller, portable marketing pieces can be placed exactly where your customers can't miss them.
Shelf Signs
Our Shelf Signs will make your racks sing. From rack headers, rail signs, and recipe cards, to shelf talkers, shelf tags, shelf inserts, we do it all.
Toggle content Production
We will navigate the production process with you through our expertise in design, materials and printing. This includes advising on the best options for materials and managing the details of production to ensure you have the quantities you need and quality you deserve.
| | | | | |
| --- | --- | --- | --- | --- |
| Banners | Channel Extenders | Cooler Decals | Cooler Handle Inserts | Counter Cards  |
| Counter Mats | Counter Signs | Front Door Signs | Hose Hangars | Ingredient Labels |
| Peg Rack Signs | Promo Signs | Pump Toppers | Rack Headers | Rail Signs |
| Recipe Cards | Shelf Inserts | Shelf Signs | Shelf Tags | Shelf Talkers |
| Shipper Signs | Snaplock Signs | Window Signs | | |
Toggle content Fulfillment
Great POP is of no value if it doesn't reach your locations on time. Once production is complete, Avanti can fulfill and ship promotions to your stores, no matter how many different combinations of signage or locations are required.
"I have been working with the Avanti team for over four years. In that time, they have impressed me on every project. They deliver on time, and with great execution; which allows us to grow our business at a rapid pace!"
Denys Milan
Director, Category Management & Merchandising Global Partners LP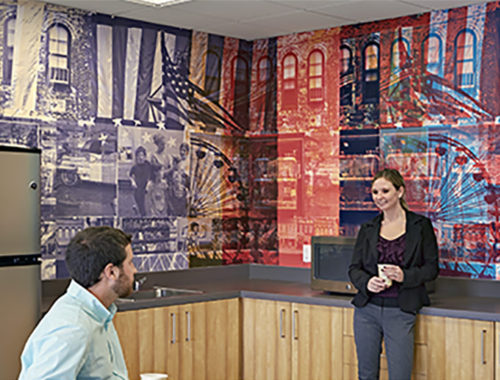 Avanti's relationship with Global Partners began in 2012. Now one of Avanti's largest clients, Avanti provides promotional signage to each of Global's independently branded gas stations.