Let Your Site Tell Your Brand's Story
Your site tells a story about the business you represent. If your facility is in need of a little upkeep, call the Avanti site maintenance and repair team. We will have your site fixed up and looking like new in no time. If sign replacement is the answer, we will work with you to create new high quality signs and even install them for you.
Our experts have the equipment and tools to complete small ongoing maintenance items or larger site installations. We have worked with Fortune 500 companies, high-end real estate developers, and local mom-and-pop shops and are ready to work with you!
Gas Station & Convenience Store Branding/Rebranding
We have partnered with a number of gas station chains in the greater Boston area to implement their change in brand. Our team of experts is skilled in all areas of branding and rebranding, even if your need is just to bring your store into the 21st century. We can help.
Sign Maintenance and Repair
At Avanti, we not only design and install large exerior signs, we also maintain and repair them. Whether your moniker is twenty stories up or at street level, our team is there to manage all of your exterior signage needs.
Interior/Exterior Building Maintenance
We pride ourselves on being the jack of all trades and our expertise extends to exterior and interior building maintenance. From gas station convenience store to corporate offices, our team will make your building shine. Whether it's you need a fresh coat of paint, new floors, or minor construction, we can help.
"I can't say enough about their professionalism, willingness to meet our demanding timeline and to work within our budget."
Debbie Collins
Director of Sales, Four Seasons Private Residences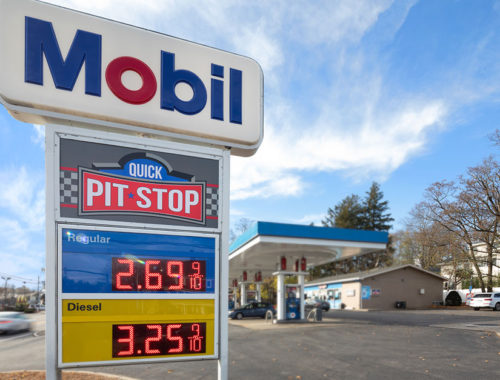 Given the magnitude of this corporate rebranding project, and needing to minimize any time the store was closed, it was a very fast turnaround from conception to completion.