Building a Story
Building a 61-story, multi-million-dollar, residential tower and hotel in Boston's Back Bay is a massive undertaking. With 180 luxury condominiums to sell—and a hotel to fill—marketing collateral and signage is crucial.
The building's developer, Carpenter & Company, and real estate team, Campion & Company, worked in partnership with Avanti Marketing to meet the challenge head-on. The Avanti team developed new marketing concepts which they then produced into beautiful sales pieces that were works of art in themselves. Throughout the construction and sales process, Avanti continued to design and develop printed marketing and sales material, and install these pieces in the One Dalton sales gallery.
One Dalton is the third tallest residential building in the city and its mere presence speaks to the opulence and high-end amenities that can be found within. According to Andy McClellan, senior designer/project manager, "Our team's job is to show potential buyers, hotel guests, and the surrounding community what is available to them through vibrant and compelling signage and luxurious marketing collateral."
The Avanti team was challenged to ensure that all marketing items represented the high-end experience of One Dalton. The primary focus was to create sales collateral that was unique and showcased the building. These included:
A luxurious sales brochure featuring the One Dalton signature foil stamping that was then was nestled in a gorgeous embossed jacket.
Private pre-viewing invitations printed on thick presentation board with gilded edges and delivered in a foil stamped black linen envelope.
Custom polished stainless steel wall lettering along with cut vinyl lettering to carry the One Dalton brand throughout the building.
Another facet to the marketing of One Dalton was the construction and street-level signage. The construction signage (a.k.a. scrim) surrounded the site, calling attention to the building in development. Custom banners surrounded the construction site with phrases such as, "Own a Masterpiece," "Residences with Five-Star Hotel Amenities," and an inspiring banner highlighting the architect, Henry Cobb, and his many achievements and awards. 
Avanti was also instrumental in printing the building blueprints to showcase the available floor plans. These were packaged in an 8 ½" x 11" cover embossed with gold lettering.
A beautiful oversized scrapbook-style newsletter was also produced and printed on a smooth paper stock and finished with saddle stitching. This scrapbook highlighted the building and surrounding areas with beautiful photography and layouts.
However, the pièce de résistance of all the marketing collateral was a full-wall map of Boston which was produced and installed by Avanti in the building's sales gallery. Using stainless steel rings, Avanti was able to add depth and dimension to the piece, drawing the eye to the location of the Four Seasons at One Dalton.
All these together helped to create the ambience of what will become One Dalton.
"I have worked with Avanti for close to 4 years and my experience has been nothing short of fantastic."
Debbie Collins
Director of Sales Four Seasons Private Residences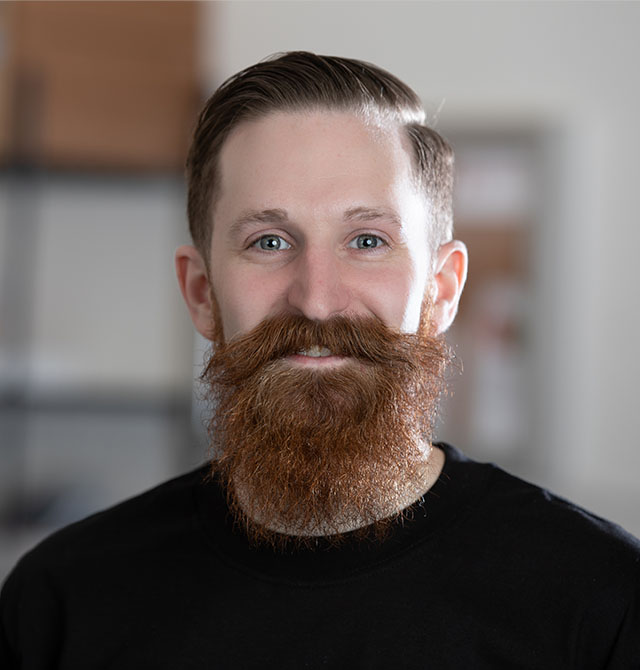 Senior Designer
An organizational master, Andy keeps projects on track, on budget, and beautifully designed. He is the go to for all questions regarding the best materials for a project. He has a wealth of expertise in print production and graphic design, having worked at production companies Circle Graphics and Mammoth Media.
Andy has a Bachelor of Arts degree from Stonehill College. When he is not busy creating fabulous design work, he enjoys cooking, traveling, and catching up on Netflix series.
Andy McClellan