Simple Brand Updates That Won't Break the Bank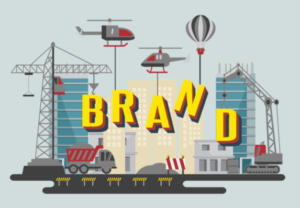 As we take a running leap into 2020, it's time to start thinking about your business goals for the new year. Are you looking to expand into a new market or better leverage your current clients? Or, is your brand simply outdated and needs a fresh new look?
Whatever your goal, making brand changes (small or large) doesn't need to break the bank. If our many years in the marketing industry have taught us anything, it's that great things can be accomplished with the smallest of budgets. Here's how:
Color: A Small Change for A Big Impact
Most small companies can't afford a major rebrand every five years. This is not to say that small companies don't evolve and aren't focused on upward growth. More than anything it comes down to dollars and cents. But even the smallest change can have a big impact.
Rather than investing in a total rebrand, making small tweaks to an existing brand can have a subtle but positive impact. Color is a powerful component of a logo. When launching your company, you may have chosen bright bold colors to stand out from the competition. Now that your company is established, perhaps cool subdued colors are in order to convey your company's status as an industry leader.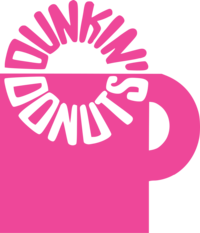 For instance, look at the evolution of the Dunkin' Donuts logo. From 1960 to today, the logo has morphed from what we show here to simply the word "Dunkin'". As a company founded in Boston, most locals have referred to this iconic Boston brand as "Dunkies", "Dunks" or just "DD" for years. 'Cuz let's face it, they've been knockin' regulah regulah coffees and donuts out of the pawk for years!
The 2019 brand reveal–changing the name to simply "Dunkin'"–pays homage to The Hub where they were founded. With each brand change, certain elements were retained so that the company's heritage carries through. By retaining the colors and font, most people can spot a Dunkin' store from a mile away.
There is no shortage of information on the Internet about the psychology of marketing. We recommend you do your research or consult with an expert designer before jumping into the redesign pool. Colors should be based on the preferences of your potential customers and not your own likes and dislikes. Many business owners think that what they would like is the same as their customer but in many cases they are not the target customer. Make sure you make this distinction.
Signage: Out with The Old, In with The New
We are speaking primarily to the brick-and-mortar businesses out there, but signage certainly plays a role in e-commerce as well. Have you looked at your interior and exterior signage lately? Look at your signage as if you are a new customer entering your place of business for the first time. Are your signs old, faded, broken, and just plain tired? If old and tired is not the image you want to convey, then new signage is a must.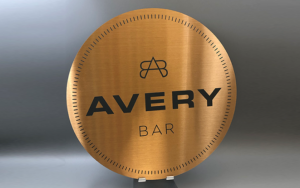 Rather than simply replacing your signage with exact replicas of what you already have, think outside of the box a bit. Perhaps a custom metal plaque would look fabulous outside of your door, or frosted glass decals to elegantly display your brand. For interior signage, consider custom vinyl wall graphics in fun, funky shapes and colors.
If your storefront is solely online, consider giving your calls to action a fresh bold look. Change up the wording from "Order Now" to "I Gotta Get Me Some Of That" (not really, but you see where we're going with this). Take that personality from your logo and brand and bring it into any and all copy and text you are using. These are the areas that can help build your brand and infuse it into every touchpoint in a fun way.
Go Retro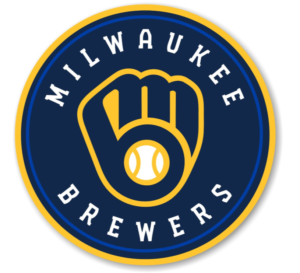 If the Milwaukee Brewers did it, so can you. As was announced at the end of 2019, the Milwaukee Brewers are returning to their memorable ball-in-glove logo of the 70s and 80s to celebrate their 50th anniversary. This is an excellent example of taking something old and iconic and making it new again. A new typeface, a more contemporary logo, and voila! If you have an old logo, see if you can reinvent it into something modern and new.
However you choose to rebrand — whether it's a simple change or a full redo — be sure your new brand is implemented across the board. This means new stationary, new business cards, new sales brochures, and website updates.